Here at VapoUrban we're constantly listening to and reviewing albums so that people know what to listen to and what not to listen to. During the first half of 2018 we've come across some gems that are brilliant, gems that you should listen to at least once in your lifetime. As an author of VaporUrban, I've come across a lot of these gems and I would like to showcase them to you as well as tell you why you should listen to them.
In no particular order… here are the must listens.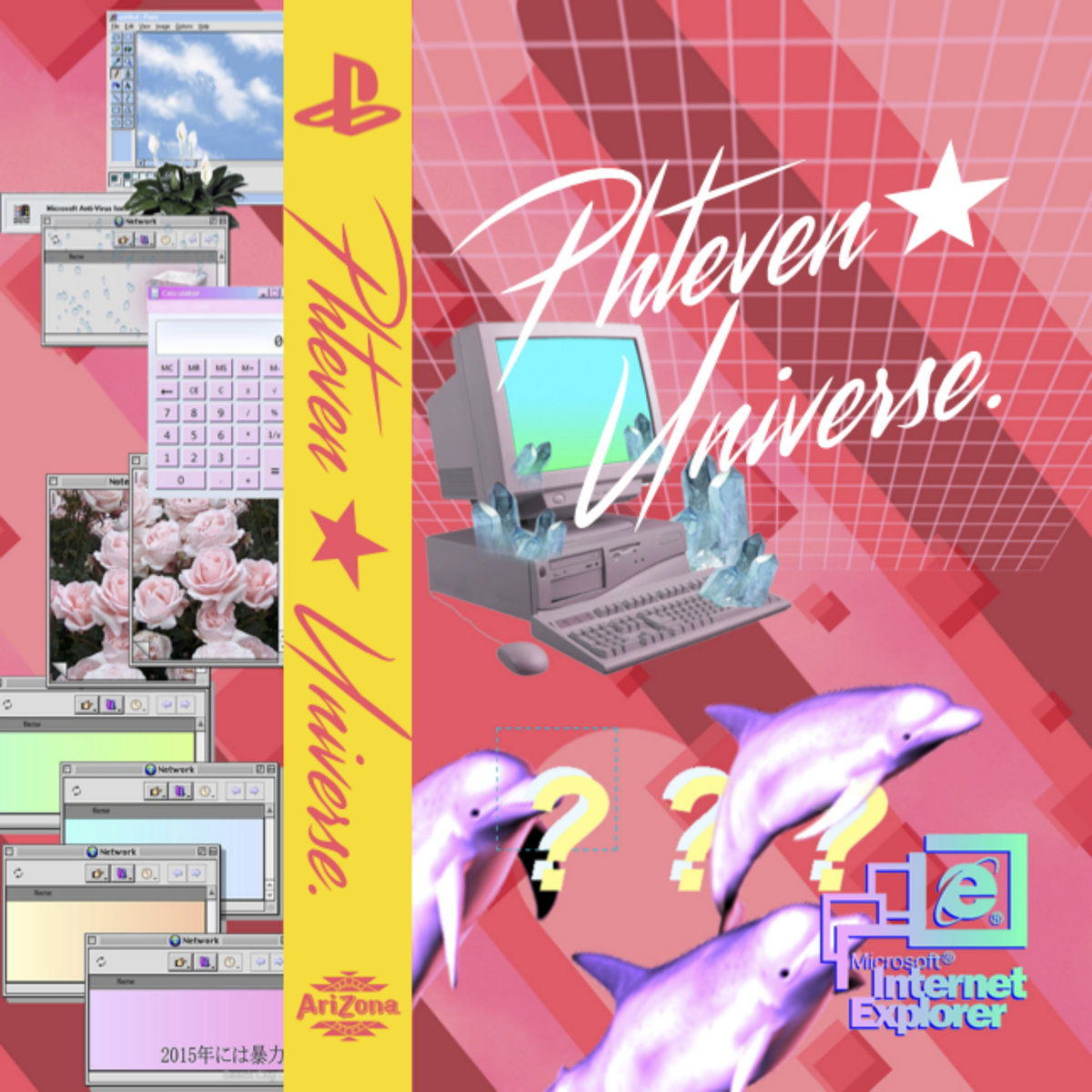 If you're into that weird pop culture outcast aesthetic than you'll love this album. It's as if the 90s had a deformed but beautiful baby with sounds that combine vaportrap with classic-style and ambient; everything here sounds weird but in a good way as you go from track to track trying to piece it all together. Personally my favorite is "IX" because it reminds you of that childhood before things got weird and twisted and went downhill, if you want an entry point into the album than I would go with "V_V" as it contains the best combination of that 90s feeling with modern distilledness. The weirdness of the album is one that sets it apart from its peers and if you should really listen to it, there's a treasure cove of music waiting to be found.
---

Nü Office OS is one of those albums that will always have a definitive aesthetic. From the funky reggae tinged instrumentals to the post 70s sounds, this album stands out amongst the rest. It takes the familiar concept of an Operating System and twists it on it's head, giving it new form and perspective. For me, the entire album from start to finish is a perfect representation of that aesthetic; very few people are able to take that and make it into something that is both listenable and memorable and アナログMESSIAH is one of those people who can do it, giving new life to what could be considered a common topic.
---
This album is a 2814 for the tropical crowd. It has a lot of features from talented vaporwave artist "valyri" to unknown names like "Kierious" and while features may be a turn off in vaporwave, the features here do nothing but help the album. There is a lot of ambiance in the album and it's well executed ambiance at that, all the sounds are smooth and vibrant and there's lots of relaxing vibes on this record; there are very few people that could make this work but "ダンケ Vibes" really made this work in its favor, as there are no missteps throughout the record. This is literally a tropical paradise on wax.
---
This album is late-night lo-fi hip hop at its finest. It's got chillaxing vibes along with some hard hitting drums and really nostalgic sounds. EPSON is a master at what he does, everything here sounds crisp while also sounding distorted… It's moods are happy but sad at the same time, there is a mix of emotion here that no other album has managed to produce. This album is happiness, depression, anything you want it to be all mixed in lo-fi compressed goodness. There are a lot of tracks here you will like… My favorite being "N2 THA LIGHT" mainly for being so smooth, jazzy and specific at the same time and yeah, you should get this.